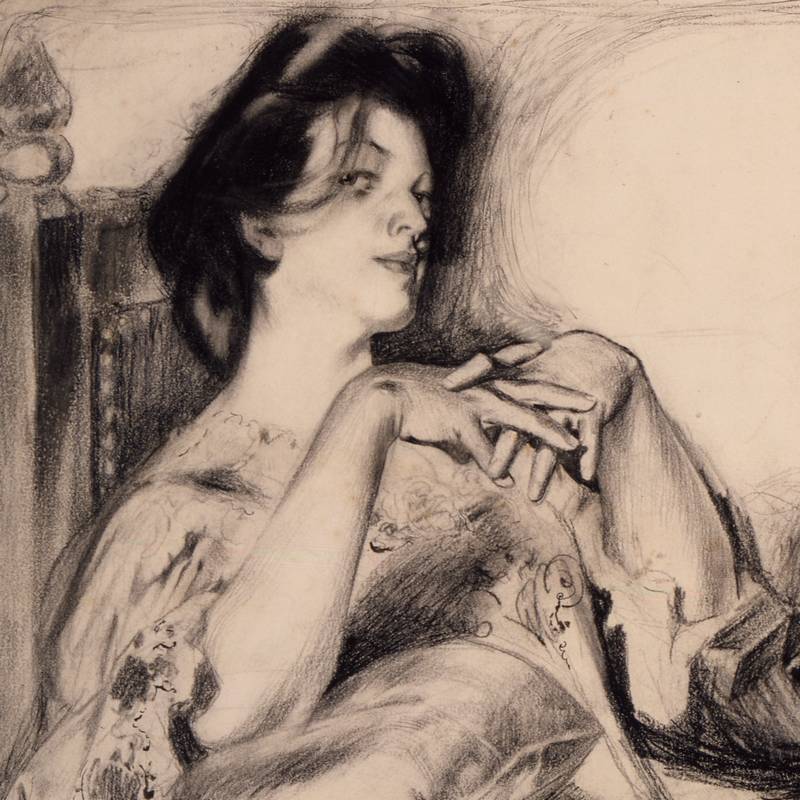 Portrait of M.E. Meegs by her dear friend Rose O'Neill
M.E. Meegs
Who is M.E. Meegs? An authoress, an editor—a wordsmith, if you will. Her work as journalist has graced newspapers as distant as Bacup and Cheadle. And as editor and publisher, she single-handedly resurrected the little magazine Psi, which rose, phoenix-like, from the literary ash pit—only to return there a short while later, having ventured too close to the dazzling flame of immortality.

But more important, to me, is how history will come to define M.E. Meegs. For it is on this great work, this great American novaplex, that I expect to be judged. Whether as author, editor, or orchestrator—the title matters little (though, to be fair, all three might apply). What does matter is that the project be brought to fruition. This will take time, of course, and immense effort—herculean effort. So please, dear reader, be patient.

As each novella is completed, I will make it available (at modest price) to my awaiting readers. And when appropriate, I will bundle these into novel-length trilogies. To keep yourself informed of these developments, be sure to add yourself to my list of devotees.

In the meantime, please do feel free to drop me a line. It's your kind words of encouragement which make all the sacrifice worthwhile.